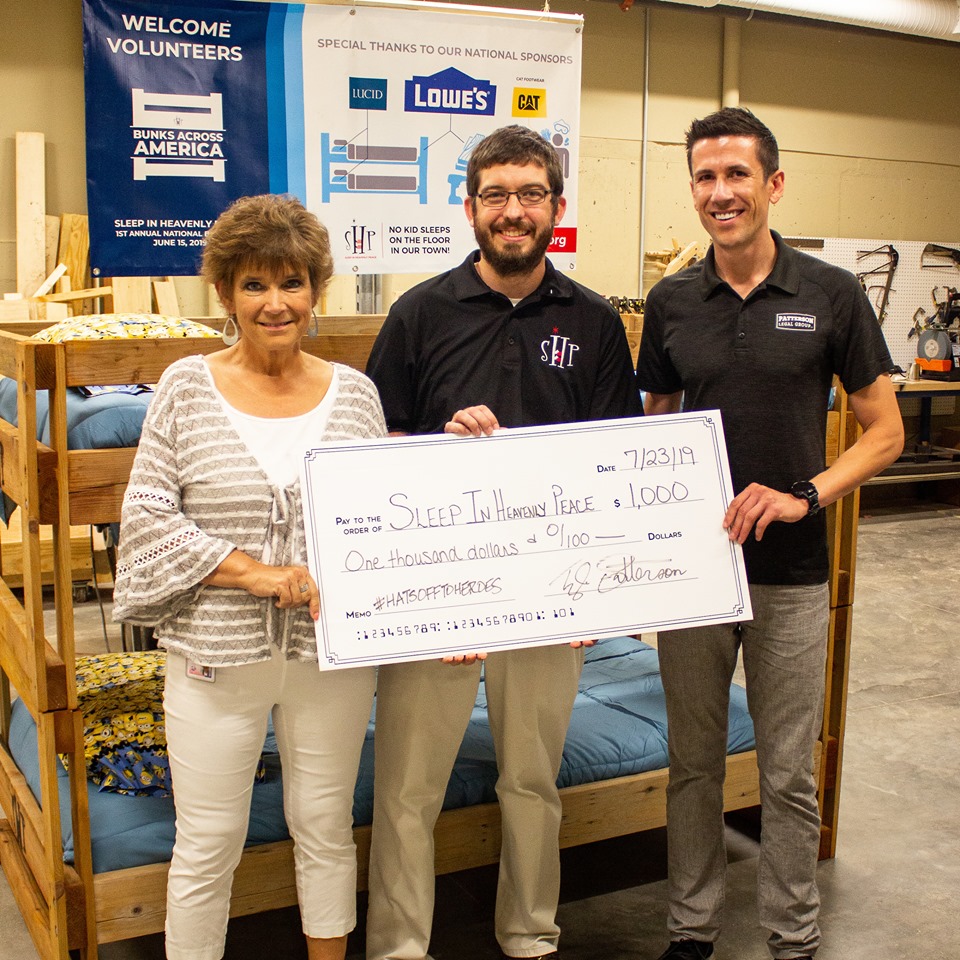 Patterson Legal Group & News-Press NOW were honored to recognize Sleep In Heavenly Peace – Benedictine College Chapter as July's Non-Profit Hero in the St. Joseph area!
Sleep in Heavenly Peace is a group of volunteers dedicated to finding children who are sleeping on the floor or otherwise unwanted conditions, and delivering hand-built bunk beds free of charge.
Their motto: "No kid sleeps on the floor in our town!"
To learn more about this wonderful organization, visit their website at www.shpbeds.org.
---
Nominate a non-profit hero you think deserves to be recognized today. Selected heroes will be featured on a News-Press NOW News Story and receive a $1,000 check.