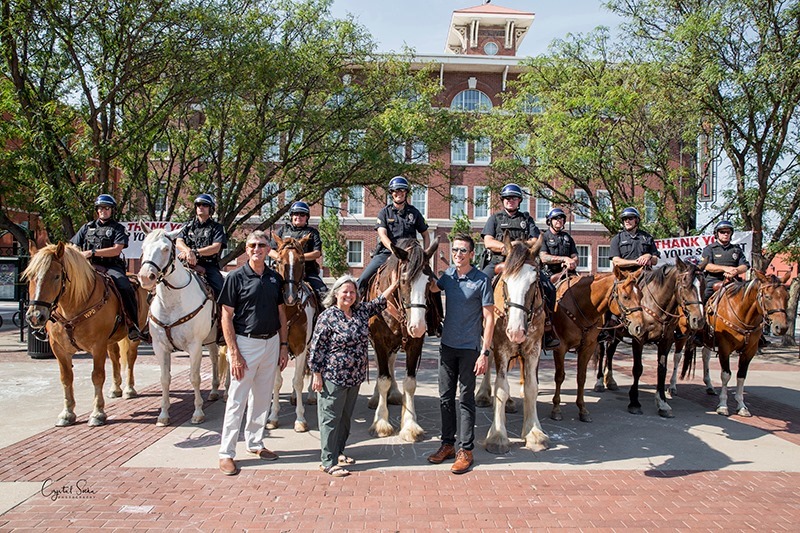 The Wichita Police Department's Mounted Unit had two older horses needing to be retired due to age and soundness. With their retirement looming, the Mounted Unit needed a new horse. While the day to day upkeep of the Mounted Unit is accounted for within the Police Department's budget, there was no funding available to purchase a new horse and needed equipment for the Mounted Unit.
The Horse for Heroes campaign aimed to fund a new police horse, a Clydesdale, and tack for the WPD Mounted Unit so they can continue to keep Wichita safe and secure!
PLG helped sponsor one Clydesdale as a Horse for Heroes! But the good news didn't stop there! The Wichita Police Foundation proudly announced that they have not only reached our Horse for Heroes goal of purchasing one Clydesdale and tack but thanks to the community's support they have exceeded their goal. The WPF has purchased TWO black Clydesdales, two saddles, and additional tack for the Mounted Unit.
These gentle giants have just begun their training with the WPD Mounted Unit.
Congratulations to Elizabeth Koronowski! She entered the name, "Hero," into our contest. It was voted by you as one of the top four favorite names and won!