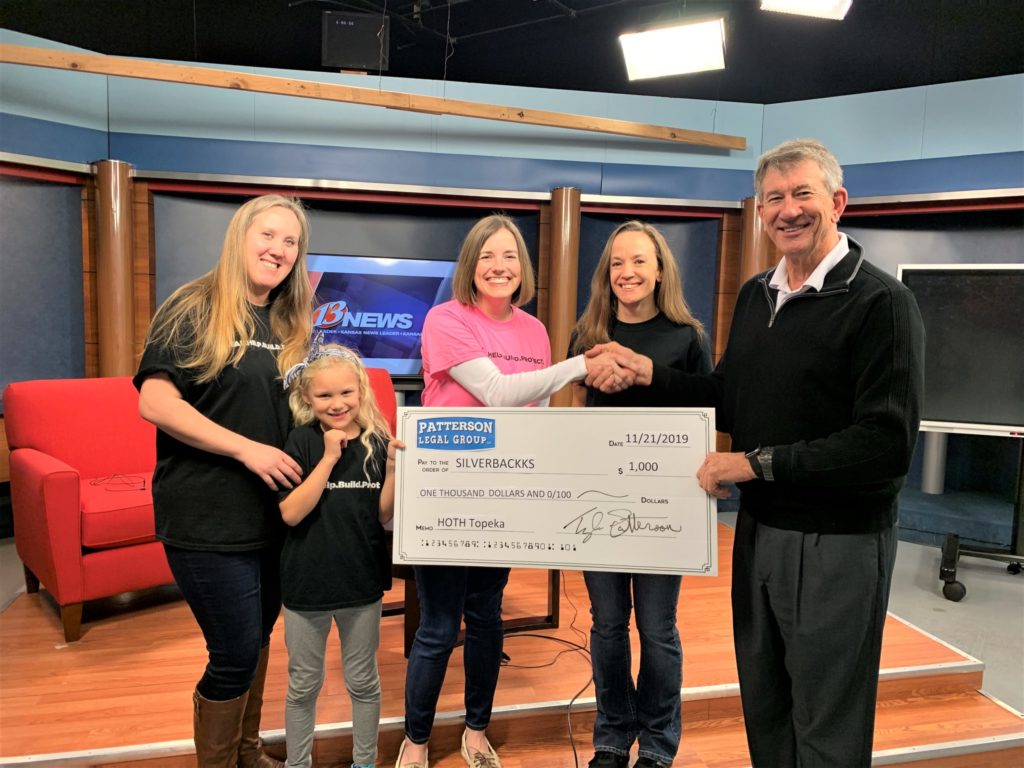 Congratulations to November's Hats Off To Heroes Winner in Topeka, Silverbackks!!! 🎉🎉🎉 🔹LEAD. HELP. BUILD. PROTECT🔹
The SILVERBACKKS are a troop of volunteers standing with those who need help standing on their own. Core programs include providing meals Sunday – Thursday, and providing hygiene kits and other necessary items.
Learn more about this wonderful organization at www.silverbackks.org.
Thanks for all you do in the community!!!!! 💙
---
You can nominate a non-profit hero now that you think deserves to be recognized. Selected heroes will be featured on a WIBW News Story and receive a $1,000 check.