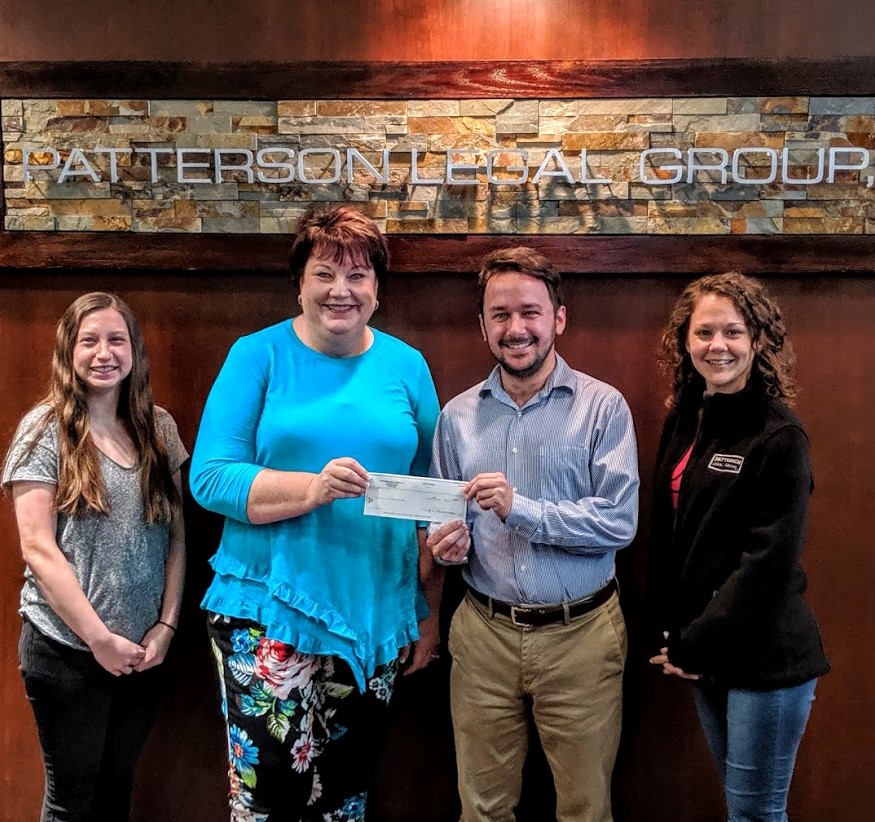 The Mission of Wichita's Littlest Heroes is to encourage and support our medically fragile children who are battling different life threatening medical conditions or diseases.
They strive to be present for the whole family physically and emotionally while connecting them with as many free assistive resources as possible to make their journey a little easier and their load a little lighter.
Patterson Legal Group was more than happy to donate to this wonderful organization. We love what they do and can't thank them enough for everything they do for our community!