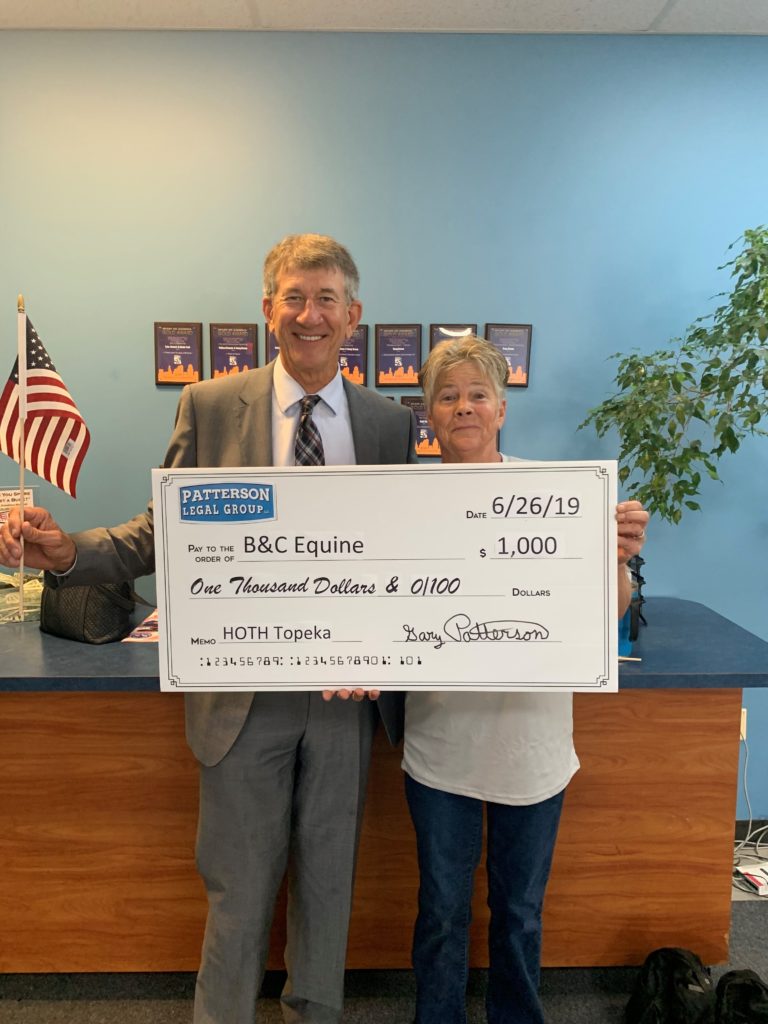 Patterson Legal Group & WIBW teamed up again to honor this month's non-profit hero in the Topeka area, B & C Equine Rescue Inc.
B & C Equine Rescue provides a safe haven to both local horses and those from surrounding states, providing a home and lifesaving veterinary care when necessary. They offer rehabilitation, facilitate rehoming, and provide sanctuary where unadoptable animals can live out their lives in comfort and dignity. Although B & C Equine Rescue focuses on horses, it is also home to birds, dogs, cats, and chickens from similar situations.
---
Nominate your favorite non-profit hero today! Selected heroes will be featured on a WIBW News Story and receive a $1,000 check.