Congrats to the PATTERSON LEGAL GROUP ATHLETE OF THE MONTH: KYLE MILLER!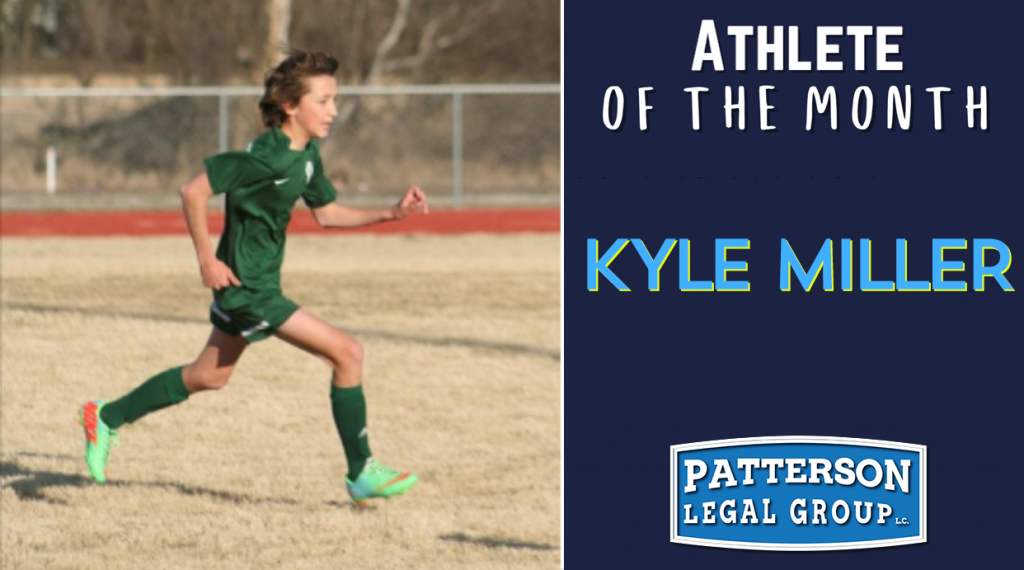 Kyle is a neat kid who puts forth STRONG effort and ALWAYS sees room for growth. He is confident enough in himself as a middle schooler to try whatever sport is of interest to him, and truly gives it his all in all aspects of his life. Kyle enjoys drag racing, distance running (he's placed in his age bracket in two half marathons), basketball, tennis, soccer, and Pickleball from time to time.

Kyle has a competitive nature but with a level of humbleness, knowing there's always room for improvement. With this work ethic and attitude, Kyle is sure to do GREAT THINGS in this life! Keep working hard, KYLE! You are inspiring us all!