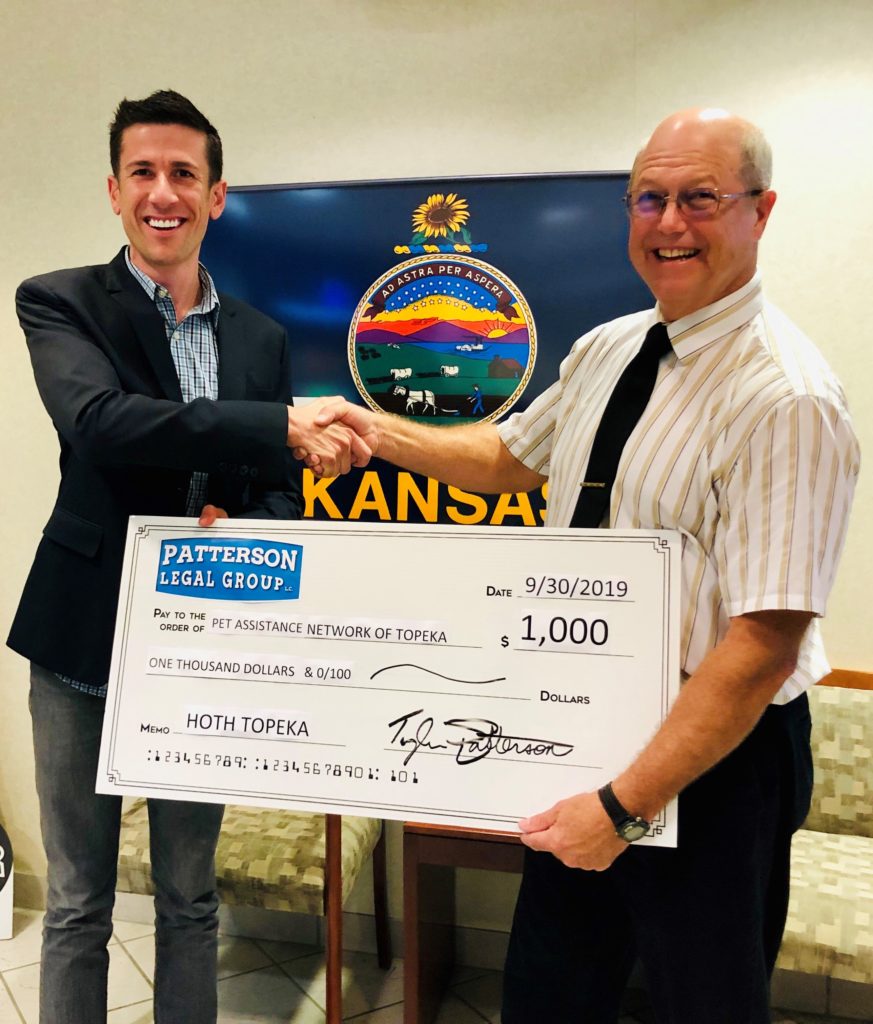 Patterson Legal Group & WIBW teamed up again to honor Pet Assistance Network of Topeka as September's non-profit hero in the Topeka area.
The mission of the Pet Assistance Network of Topeka is to provide temporary shelter consisting of healthy, appropriate and compassionate living conditions, enrichment activities, and personal care, to those pets whose owners are homeless or currently out of home who are being served by one of PANT's partner agencies. At such time as the owner is no longer homeless or out of home, the pet will be reunited with its owner, preserving the human/animal bond.
To learn more about this wonderful organization, visit their website at http://www.topekapant.org/.
---
You can nominate a non-profit hero that you think deserves to be recognized now. Selected heroes will be featured on a WIBW News Story and receive a $1,000 check.