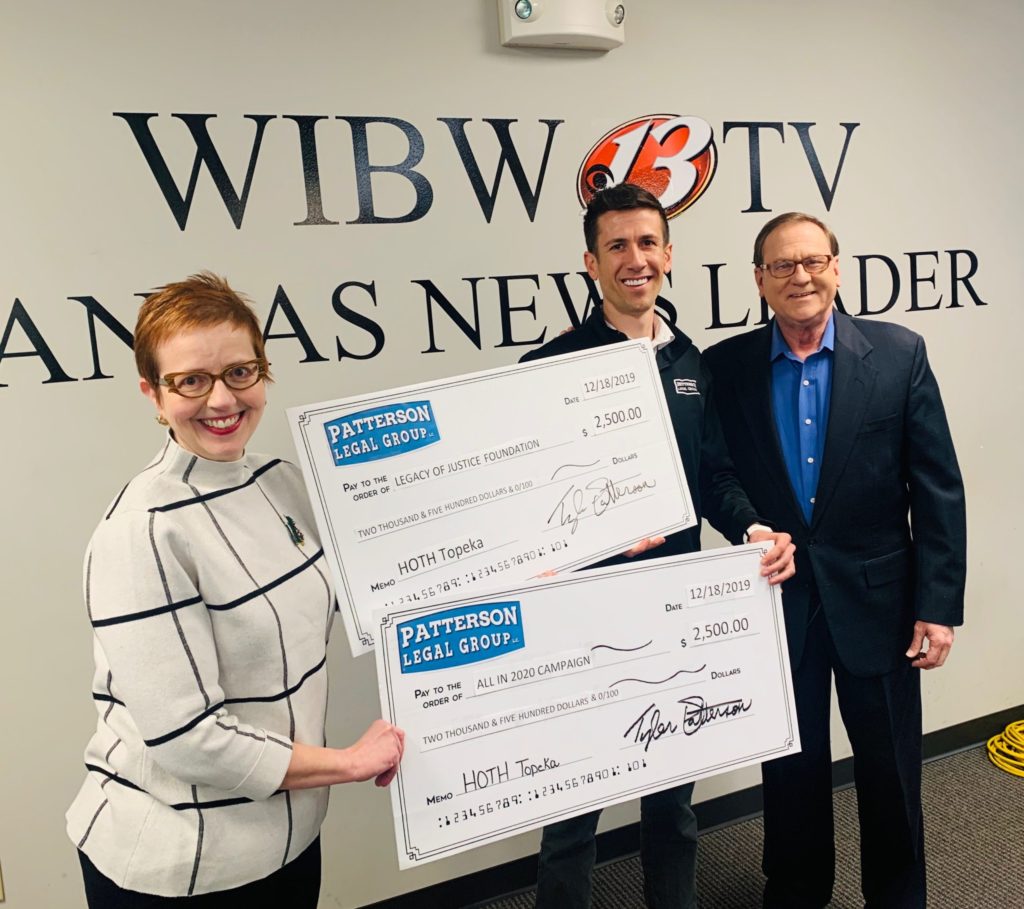 Congratulations to December's Hats Off To Heroes Winner in the Topeka area, Legacy of Justice Foundation. The Legacy of Justice Foundation was established to support the mission of the Kansas Trial Lawyers Association through preserving and enhancing the civil justice system in Kansas in order to protect the rights of Kansans.
The Foundation distributes resources to further this mission through such means as:
1. Promoting education and other activities to continually raise the standard of client representation by the plaintiff's bar
2. Providing scholarships to worthy students at law schools in Kansas
3. Building community supports and services for vulnerable populations to help insulate them against the possibility of catastrophic injury or loss due to the actions of others
PLG was also honored to support the ALL IN 2020 campaign, which paves the way for better rights for all Kansans within the civil justice system.
---
Nominate a non-profit hero you think deserves to be recognized. Selected heroes will be featured on a WIBW News Story and receive a $1,000 check.