WANT THE CHANCE TO WIN A FREE GIFT?
You'll have the chance to win a gift a day up to a value of $250. Our team of elves will check your wishes daily and compare it to Santa's naughty and nice list. We will then pick one winner a day from December 9 – December 20, 2020. To be eligible to win, you must be a legal resident of Kansas or Missouri, comment with your gift wish on Patterson Legal Group's Facebook page 12 Days of Christmas Giveaway post, and then share that post with your friends and family!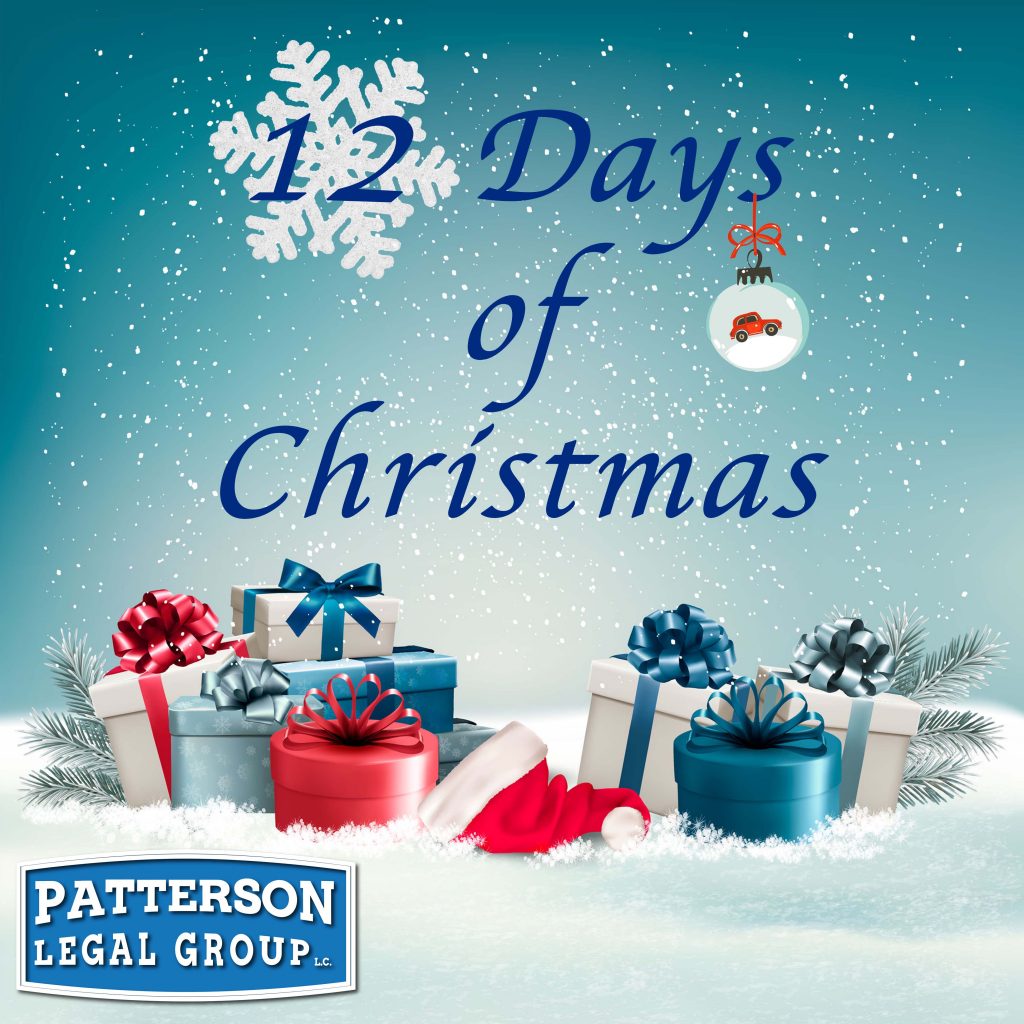 The 12 Days of Christmas Giveaway officially ends on December 20, 2020 and is subject to the terms listed in the Official Rules below.
How to Enter
LIKE us on Facebook.
COMMENT what you want for Christmas.
SHARE the post on your page.
https://www.facebook.com/PattersonLegalGroup/
PLEASE BE AWARE THAT WE WOULD NEVER ASK FOR CREDIT CARD INFORMATION.
There are a few grinches creating fraudulent Facebook accounts trying to collect personal and financial information from giveaway contestants. As such, please pay close attention to who is sending you emails or advertising messages and NEVER give any personal information to anyone you don't know. If in doubt, please send a message to our official Facebook page, or call us at (888) 687-2400.
Head over to our RULES page to learn more! https://pattersonlegalgroup.com/12daysofchristmas/