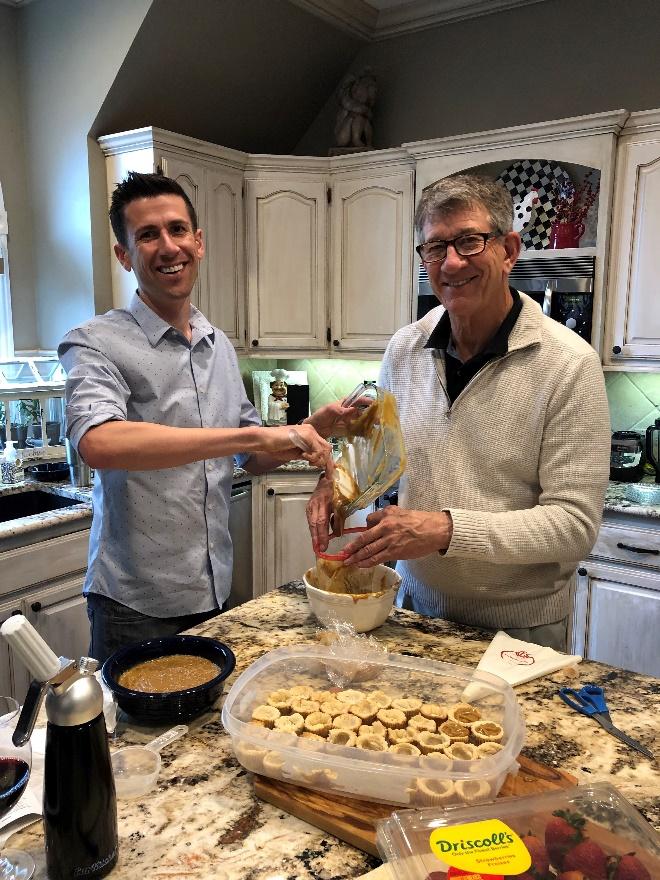 Gary and Tyler participated in the 3rd annual 100 Men Who Cook Fundraiser this past weekend supporting The Pando Initiative.
Every great chef has a signature dish. The dessert of mini butterscotch pies continues to be the perfect choice for the Patterson's to showcase their skills.
Patterson Legal Group raised over $1,600 for this wonderful organization! The Pando Initiative has been successfully connecting with more than 200,000 students in area schools since 1990. Their core model focuses on individual students who are struggling with school and life.
To learn more, visit https://thepandoinitiative.org/.