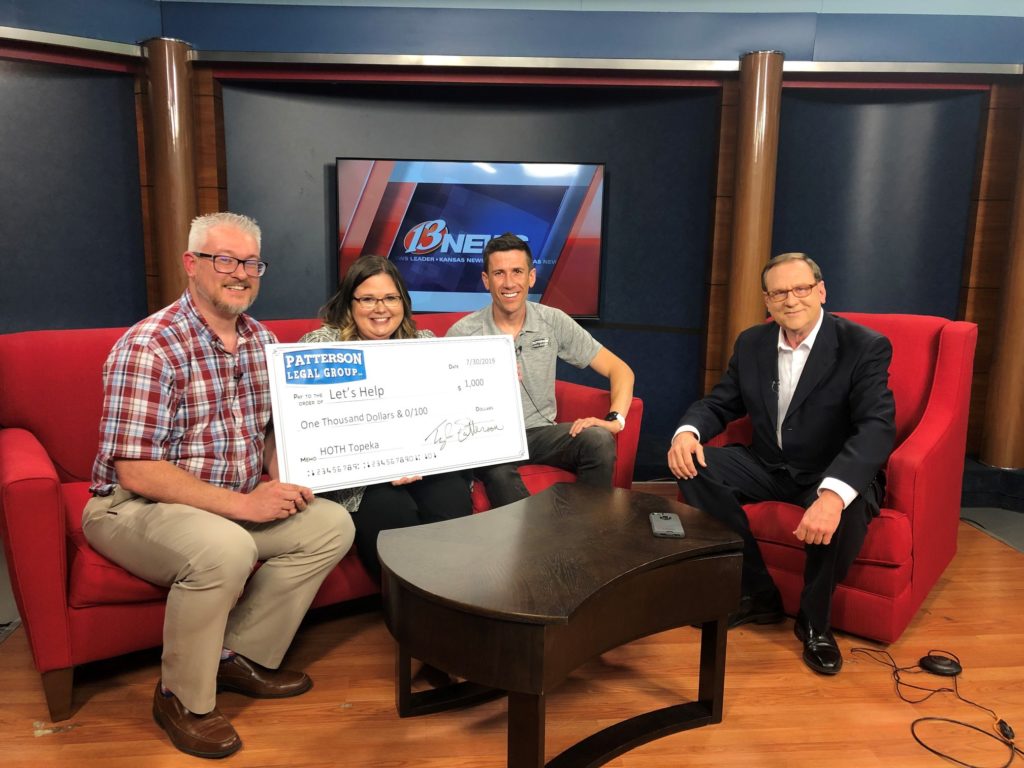 Patterson Legal Group & WIBW teamed up again to honor July's non-profit hero in the Topeka area, Let's Help, Inc.
Let's Help, Inc. is committed to working with individuals and families so that the cycle of poverty is broken and self-sufficiency is attained.
A few of their services include:
• Adult Education and GED Program
• Pre-Employment and Job Placement Coordination
• Free Community Lunch Program
To learn more about this wonderful organization, visit their website at www.letshelpinc.org.
---
You can nominate a non-profit hero that you think deserves to be recognized today. Selected heroes will be featured on a WIBW News Story and receive a $1,000 check.